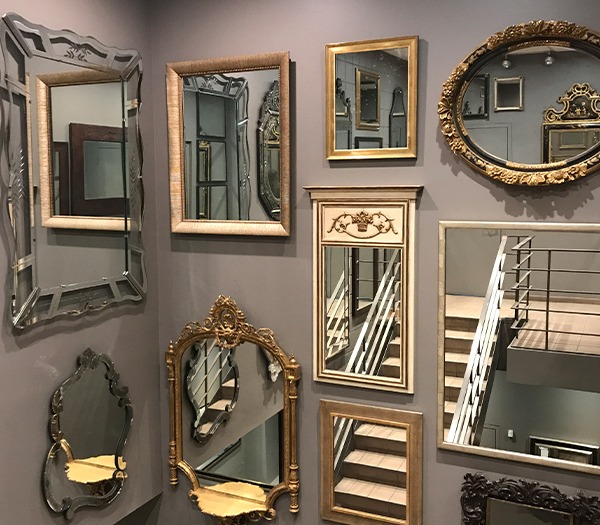 Armand Lee features a curated collection of antique and custom mirrors. 
MIRRORS IN STOCK FOR SALE
REACH OUT TO OUR EXPERTS TO SCHEDULE A CONSULTATION.
Contact us to inquire how you can make one of these mirrors a heritage piece in your home or how we can create a mirror inspired by any of these.
Contact us about Mirrors in Stock
840 N. Milwaukee Ave
Chicago, IL 60642
info@armandlee.com
Monday - Friday:
9:00am - 5:30pm
Saturday:
10:00am - 4:00pm
(by Appointment Only)
©2022 Armand Lee & Company, Ltd.