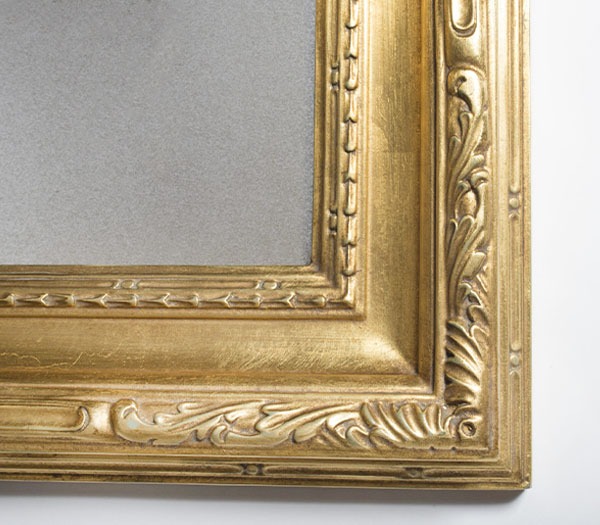 Collaborate with our experts to create your own one of a kind custom gold mirrors.
REACH OUT TO OUR EXPERTS TO SCHEDULE A CONSULTATION. CALL 312.455.1200
Create custom gold mirrors framed with a wide range of materials and techniques. Your mirror could include a split trumeau or multi-panel mirror featuring bevels or polished edges. The silvering on your mirror glass can be customized to be clear, antique, or use gold leaf on a float, tinted, or art glass. Our experts can gild custom-designed, hand-carved wooden frames utilizing a variety of leafs including:
22K Yellow Gold
18K Lemon Gold
12K White Gold
Moon Gold
Patent Silver
In addition to custom mirror finishes, we can also execute any style of gold mirror:
Gilded Mirrors
Rose Gold Mirrors
Black Gold Mirrors
Gold Round Mirrors
Gold Oval Mirrors
Gold Rectangle Mirrors
Gold Hexagon Mirrors
Gold Full Length Mirrors
Floor Mirrors
Large Mirrors
Bathroom Mirror
Wall Mirrors
Custom samples are available upon request.
Contact us about Gold Mirrors
840 N. Milwaukee Ave
Chicago, IL 60642
info@armandlee.com
Monday - Friday:
9:00am - 5:30pm
Saturday:
10:00am - 4:00pm
(by Appointment Only)
©2022 Armand Lee & Company, Ltd.