Create custom mirrors framed utilizing a wide range of materials and techniques.
Custom Decorative Mirrors Chicago
Work with us and design your custom mirror today
Custom Decorative Wall Mirrors with Hand Carved Frames
We can create original decorative mirrors or recreate custom hand-carved frames for your mirror. Request custom hand-carved wooden frames and custom framed mirror glass, including gold frame mirrors, large standing mirrors, or antique glass mirrors. Using wood, metal, or acrylic frames in combination with glass, edge treatment and silvering allows for a multitude of options.
Our experts can customize mirror options for home features such as mirrored closet panels, bar mirrors, or mirror tile. Your design could include a split trumeau or multi-panel mirror custom beveled mirror. The silvering can be clear, antique, or use gold leaf on a float, tinted, or art glass.
In addition to wood picture frames, ask about applying metal leafing to your wood furniture.
Home Décor Mirrors
Accent Mirrors
Salon Mirrors
Bar Mirrors
Large Wall Mirrors
Vanity Mirrors
Over the Door Mirrors
Closet Door Mirrors
Master Bath Mirrors/Bathroom Mirrors
Bedroom Mirrors/ Dressing Mirrors
Floor Mirrors/ Standing Mirrors/ Leaning Mirrors
Custom samples are available upon request.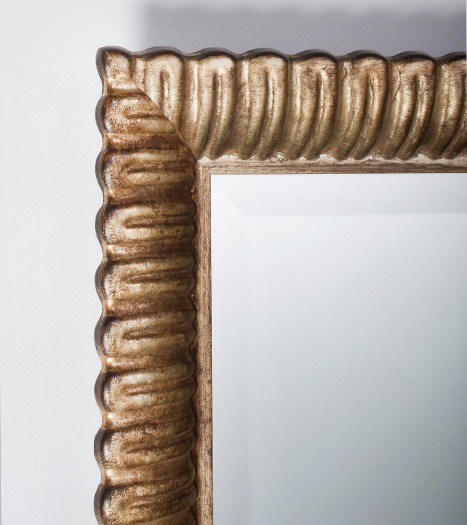 Contact us about Custom Decorative Mirrors
840 N. Milwaukee Ave
Chicago, IL 60642
info@armandlee.com
Monday - Friday:
9:00am - 5:30pm
Saturday:
10:00am - 4:00pm
(by Appointment Only)
©2022 Armand Lee & Company, Ltd.