What Goes Into A Custom Picture Frame
What goes into the physical process of custom framing your artwork?  Picture framing is an art form in its own right and as with any art, there are common practices. Framing is both a way to present your art in an aesthetically pleasing way, but when done with skill can also serve the vital function of enclosing, preserving, and protecting valuable artwork on paper.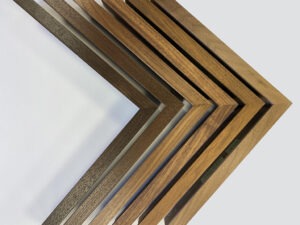 A – Frame
This is the most familiar component of custom framing. A frame can be any decorative edging used to enhance and protect a work of art and facilitate its display. Custom frames can be fabricated from wood, metal, and even acrylic. When choosing a frame, it's recommended to choose a style and color that compliments but does not distract from your artwork.
LEARN MORE ABOUT TYPES OF FRAMES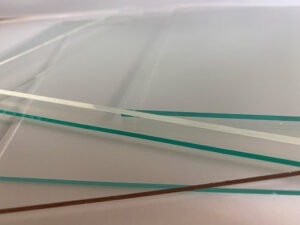 B – Glazing
This simply describes the front-facing glass or acrylic that keeps the mat and art clean and protected from exterior elements. Many options for glazing are available including Conservation Clear glass to anti-reflective, static resistant acrylics like Optium. When framing fine art, it is important to use UV protective options of glazing can also filter ultraviolet light that would otherwise cause premature aging and fading.
LEARN MORE ABOUT SPECIALTY GLAZING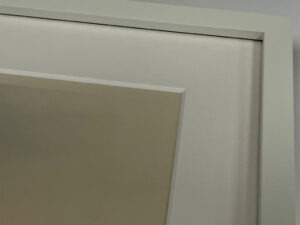 C – Mat
The mat or matting is an acid-free board that surrounds the art. The mat can be used as a decorative element, but also serves as a spacer to keep the artwork from touching the interior of the glazing.  
Mat board typically consists of a paper or cotton rag material but may also be further customized with decorative mat cuts, scribed with lines or painted French panels, hand-wrapped with silk or linen. Your choice of color and size of the mat can highlight what is being framed as well as tie the design together with the interior where it will be displayed.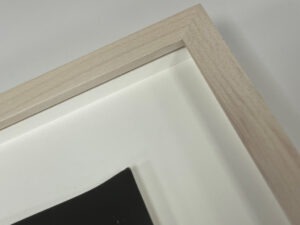 D – Spacer
A spacer could be used with or without matting. It separates and holds glazing above the artwork, creating space between it and face of the art within the enclosure of the frame.
The depth of spacers can be customized to create a shadowbox within a frame to display dimensional objects, clothing, textiles, and artwork.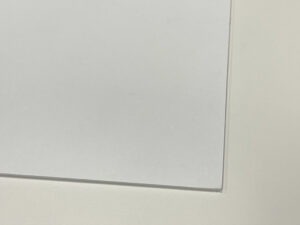 E – Mount Board 
This is the support that the work is in direct contact with and secured to. Typically, a piece is hinged, solid mounted or secured with photo corners.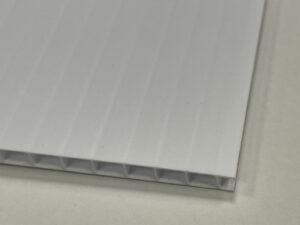 F – Backing Board
A backboard is a rigid support that is placed behind the mount board. Depending on the size, depth, and rigidity required, materials used as backing boards are often coroplast, Dibond, or acid-free foam core.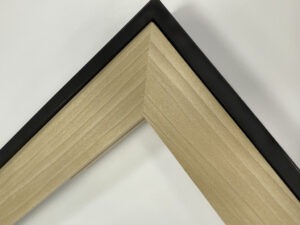 G – Strainer
A strainer is made of wood and serves as an internal support for your frame. The strainer acts as the skeleton, lending structure, and stability to the frame and other components. It fits snugly inside of and within the frame.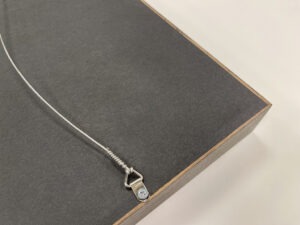 H – Paper Dustcover 
A dustcover is sometimes installed on the back of a frame to not only protect the strainer and backboard from dust, but also as a decorative addition to visually unify the back of the frame package.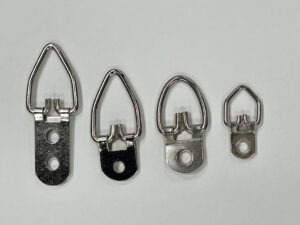 i – Hardware
Finally, this leaves the hardware which is used for hanging your framed artwork on the wall. This can include something as simple as a wire, D-rings on either side of the back frame, or a cleat system.
There are many factors that go into the design and fabrication of a fine art frame.
Paintings, oversized works on paper, objects, textiles all have different requirements for a properly constructed frame.
If you have questions about archival custom picture framing, or if you would like to start a new project, please contact us at: 
info@armandlee.com (312) 455-1200