Custom Framing, Mirror & Furniture Specialists
Armand Lee is your visionary partner in the execution of custom fine framing, mirror fabrication, architectural glass, and furniture restoration.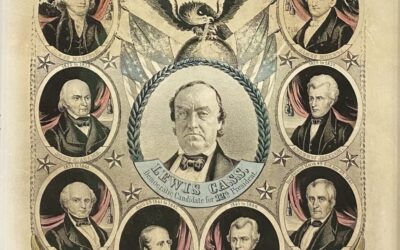 Currier Before Ives: Conservation of an 1848 Democratic Presidential Campaign Lithograph  This lithograph of "The Presidents of the United States" published by Nathaniel Currier (American, 1813-1888) arrived at our studio in poor condition with...
read more
learn more about our services
REACH OUT TO OUR EXPERTS TO SCHEDULE A CONSULTATION
"Consistently provides customer service and finished products that exceed excellence as a standard. Obvious to the naked eye that work is performed by highly skilled artists and craftsmen."
Beverly Bishop
Google Reviews
"They recreated a frame on a piece they had originally framed 30 years ago. It was even more beautiful than the original. I am More than pleased with their work. If it is something unique and needs repair, Armand Lee is one of a kind. They stand by their work!"
Marilyn Lucas
Google Reviews
"They created a new mirror for an heirloom piece that belonged to my Mother. I plan on keeping it until it passes to another family member. They did a spectacular job!"
Cindy Zahn Pierpaoli
Google Reviews
840 N. Milwaukee Ave
Chicago, IL 60642
info@armandlee.com
Monday - Friday:
9:00am - 5:30pm
Saturday:
10:00am - 4:00pm
(by Appointment Only)
©2022 Armand Lee & Company, Ltd.