As NeoCon 2018 winds down, those who were unable to attend might wonder to themselves, "What's the next big thing?" We traversed across the many showrooms and spotted what looks to be like the hot trends that you can pull into your design projects.
Vibrant Colors
While color has been a welcome addition to office design in recent trends, we noticed brighter, almost fluorescent hues in play. Mustard yellows, peachy oranges, and playful shades of pink abounded this year in everything from lounge furniture to divider panels.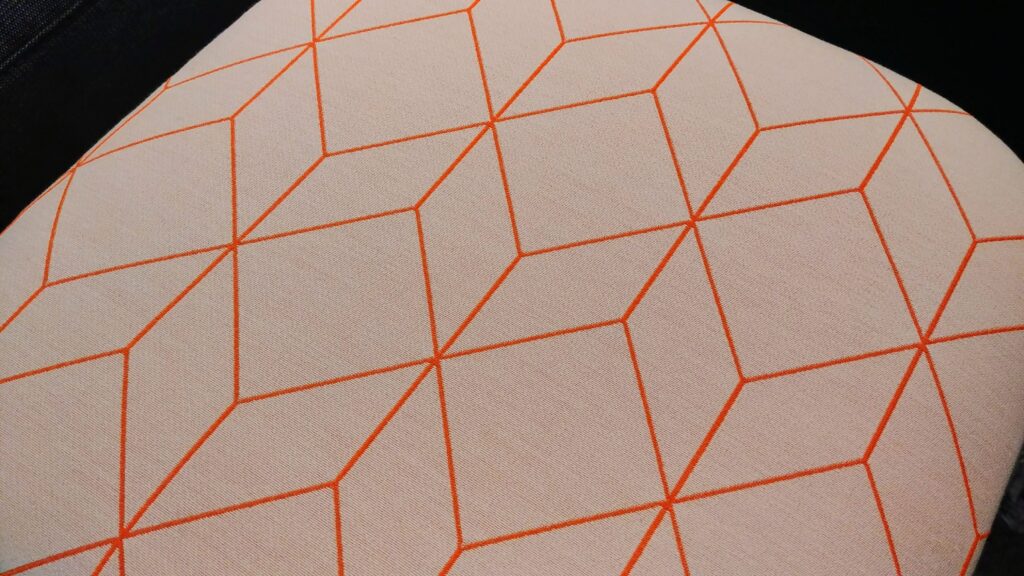 Natural Features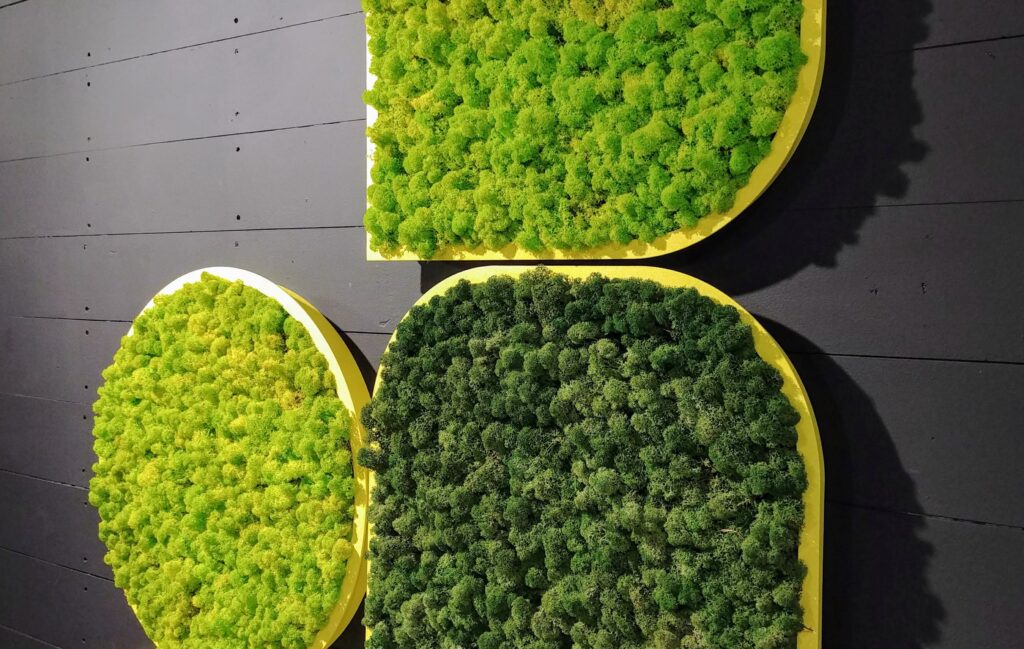 Last year we saw a move from traditional office style to bringing in home elements to create a more comfortable workplace. This year we see this extended further by bringing the outdoors inside of the office. Everywhere you turned, moss was heavily featured not only as a means to incorporate green space but as an acoustical dampener. Nature was even an inspiration to some new furniture designs. ICF partners Busk + Hertzog's Flow is reminiscent of a Zen sand garden, while NAU's Bower collection is directly based on the nest of its namesake, the bower bird.
Plush Fabrics
Plush textured fabrics made a strong return this year with mohair, faux fur, quilted fabrics, and velvet. Any direction you turned in, showrooms featured a plethora of butter-soft velvet lounge furniture. CF Stinson premiered its new Elementary Collection featuring a colorful, quilted fabric. Even Haworth had a teal quilted fabric acoustic feature wall on display.
Backpainted Glass
With the hard lean into the live edge, natural wood finishes, and luxurious fabrics it was a surprise to see slick back-painted glass surfaces. Steelcase displayed a gorgeous frosted, tempered glass conference table with a back-painted pattern in addition to several vibrant back-painted glass samples. Tuohy's back-painted glass conference table the Duende won this year's Silver Conference Room Furniture Award, showing that a more contemporary design element might be something we see more of down the line.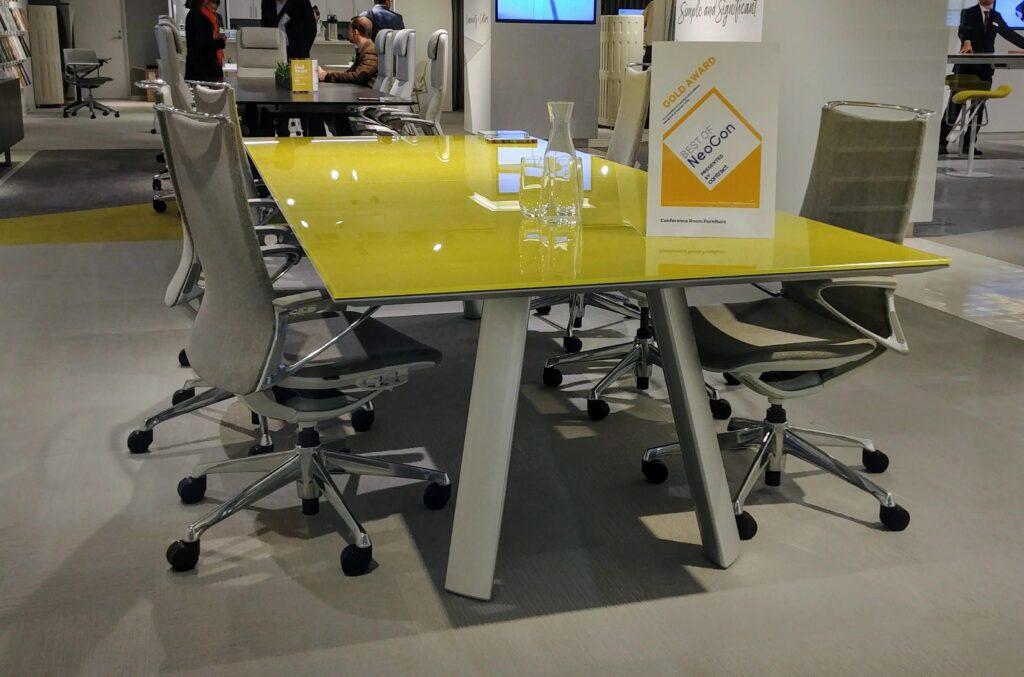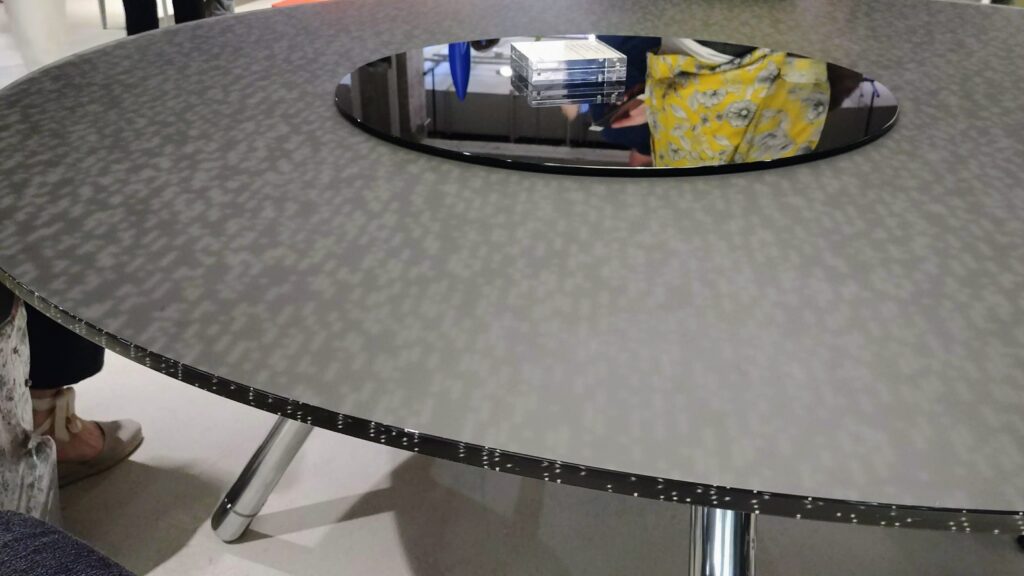 Sound Proofing
Silence is golden in the office and even more so this year. As open office designs continue to dominate, there seems to be a consensus for privacy solutions. Best of NeoCon Gold Award winner ecoustic Sculpt Ceiling Tiles by Unika Vaev and Silver Award winner Room One are dual examples of alternatives to a noisy office. Environmentally sound acoustic tiles, including moss, quell the crush of a humming office while pods create vacuum-tight quiet zones perfect for conference calls and impromptu meetings.
What were your favorite features at NeoCon 2018?