We place significance on events that turn the changing tides. The American Revolution inspired the French Revolution, which leads to the beheading of Louis XV of France and the subsequent end of a long-reigning monarchy. What does this have to do with an antique desk? This flow of events is endlessly recounted, but we often overlook the decor that rose from the ashes of revolution decades later as reproductions and markers of history. We had the privilege of restoring a Louis XV-style antique desk and extending its legacy.
Restoring a Prized Antique Desk
It's hard to not be struck with the sense of history in his home when entering the apartment of Michael Igoe. From memorabilia of the maiden voyage of the SS Normandie to century-old oil paintings by artists lost to time, he lives in a veritable capsule of wonders. One of these wonders is the 18th-century style writing desk that Armand Lee had the pleasure of restoring. Igoe's family attained this desk in 1931 after purchasing it from Chicago's own John A. Colby & Sons auctioneers.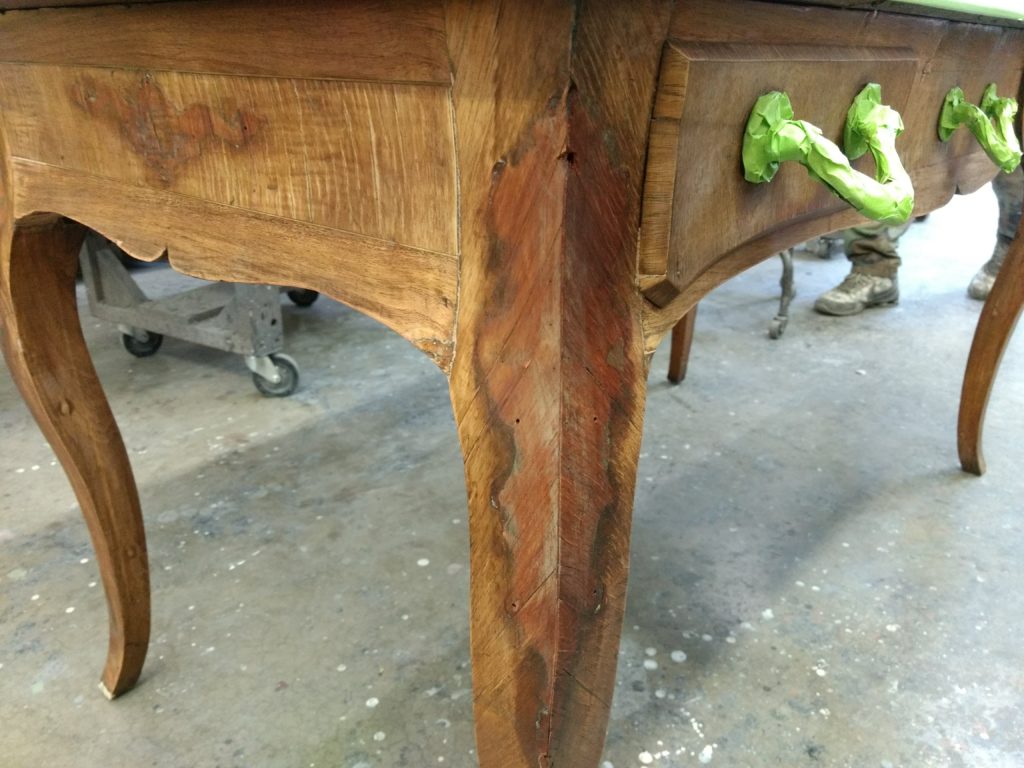 The desk had suffered from years of damage from sun bleaching and moisture, which showed in the flaked and cracked veneer. One of our resident furniture restoration experts, Tom, completely sanded and refinished the body and legs of the desk. In addition, our team replaced and patched the veneer and scuff-sanded the brass ornamentation to maintain the patina. About the final product, he said, "It was rewarding. I was very happy with the results."
Beyond this miraculous furniture restoration, the desk speaks for itself. This faithful reproduction celebrates the elaborate and extravagant style of Louis XV's France and is a reminder of the cultural markers that survive throughout history.
Learn more about furniture restoration service
Originally published by Armill Group